Hi Karen, do you know of any programs to help first time home buyers? Roger, Prince George's County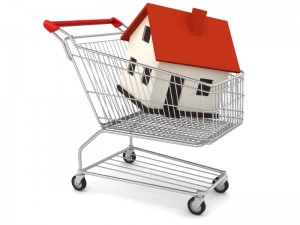 Great question Roger and your timing couldn't be better. The leading source of residential mortgage credit, Fannie Mae, in an effort to help low-income and first-time buyers nationally, started allowing down payments of just 3% of the purchase price this past December.

Home buyers will have to have a credit score of at least 620, must complete income, assets and employment documentation, must attend home ownership counseling as well as purchase private mortgage insurance.

If you meet all those requirements, Fannie Mae will offer fixed rate loans to first time buyers. Freddie Mac, another government sponsored mortgage enterprise, chartered by Congress in 1970 to provide funds to mortgage lenders, will also allow 3% down payments as of March 23, 2015.

A little closer to home, the State of Maryland, in conjunction with Price George's County Department of Housing and Community Development, have started the Maryland Mortgage Program (MMP) Triple Play Initiative. This program offers qualified buyers in PG County help in buying a home.

The first part of the triple play; all eligible homebuyers will qualify for $10,000 in the form of a no-interest deferred loan. In addition, if your property is in one of selected PG county zip codes, you can receive an additional $10,000, in the form of a grant, to assist you in your purchase.

The second part of the triple play is a discount of 0.25% on current MMP interest rates – currently ranging from 3.5% to 4.125%. Rates change frequently, so checkhere.
The final part of the triple play is a Maryland Home credit. Coupled with a loan from MMP, this credit could save you 25% of your yearly mortgage interest payments, up to a maximum of $2,000 per year.

MMP income limits and home purchase price limits apply and your home must be your primary residence.

Purchasing a home in the selected areas of PG County will allow you to waive the three-year waiting period required of the program – meaning you cannot have owned a home in the past 3 years before purchase.

With MMP Triple Play, home affordability and ownership will once again be in reach. It's also possible to save thousands of dollars over the life of your mortgage.
For more information, go here.
Good luck!