A follow up to my last column: Paul asked for my thoughts about auto dealer financing, so here's my smart thinking about money perspective.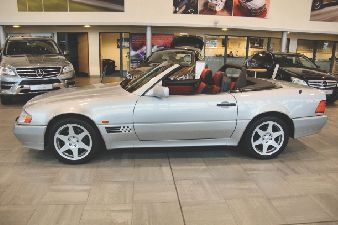 Start with your credit score. The higher your credit score, the lower your financing rate will be; the longer the financing term, the lower the rate. An excellent credit score of 750 or higher may qualify you for a zero-down, zero-interest loan, but it may be too good to be true. You must crunch the numbers.
How much car can you afford? Across the nation, affordability is an issue with average wages and salaries not enough to afford the average price of a new car. Because of that, many buyers are financing for a longer term to lower the monthly car note. If you need five, six or seven years to pay off the car, you probably can't afford it. Edmunds.com has a calculator to help you determine your price point.
Don't forget to calculate license and registration fees, insurance, gas and regular vehicle maintenance costs and add that to the cost of your car.
With a good to excellent credit score, you can shop and compare auto loans at various financial institutions such as a bank or a credit union. Knowing ahead of time that you are pre-approved for an auto loan will give you peace of mind and protection from unscrupulous lenders. The Consumer Financial Protection Bureau has an auto loan shopping sheet to help you.
It's tempting to take the "no down payment" option, but smart thinking about your money says resist the temptation and make a down payment. A good rule of thumb is 20% down. In addition, pay cash for taxes, fees, dealer preparation, documents, registration and any extras. This will lower the amount you owe as well as the amount of interest you will pay over the life of the loan.
Global ratings and research giant J.D. Power says if you can wait until the end of the month, end of the model year or the last week of the year, dealers will be motivated to strike a deal and move vehicles off the lot. Their surveys also suggest shopping for a car an hour before the dealership closes can close the deal at your price.
Crunch the numbers when offered a rebate or low interest rate financing is advertised…think the "Sale-a-bration" commercials that dominate the airwaves during President's Day, Memorial Day, Fourth of July, Labor Day and Thanksgiving. I'd avoid bad weather days as test driving a vehicle will be challenging if not dangerous.
One last thought I have is on leasing. If you don't drive much or if you plan to trade in your car every three years, you might want to consider leasing a vehicle. Monthly lease payments are generally much lower than monthly car notes, but there are drawbacks.
You are borrowing the car, you don't own it. You have no equity and must return it at the end of the lease or buy it at its depreciated value. There are annual mileage limits with charges for excess mileage. You are responsible for any alterations or damages beyond normal wear and tear. If you choose to terminate the lease before it expires, be prepared to pay early termination fees.
If affordability is the issue, consider a cheaper new vehicle or a used vehicle. For more information, go to here.

Good luck!