Hi Karen, I bought my home in 2007 with a 6.5% mortgage. I'd like to lower my monthly payments. How do I go about refinancing my 30-year mortgage?
- Allison, Bel Air, MD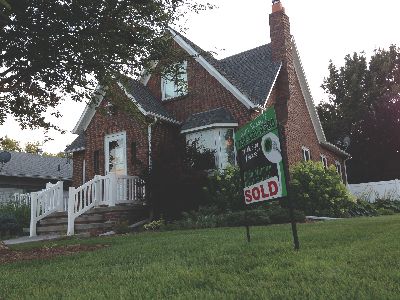 Thanks, Allison, for your timely question. Mortgage rates have fallen dramatically since 2007, in part due to the mortgage crisis that led to the Great Recession of 2008, as well as low interest rate policy decisions by the Federal Reserve Bank. Lower rates will lower your monthly payment which is comprised of principal and interest.
Refinancing means you pay off your current mortgage with a new mortgage. This gives you options. You currently have a 21-year loan at 6.5%. Is there a pre-payment penalty? Are you eligible to refinance? Do you want to extend the length of the loan to 30 years or shorten your loan to 15 years? Do you want to remain with a fixed interest rate or switch to an adjustable rate? Are you pleased with the service provided by your current mortgage lender or do you want to shop around?
I suggest you start with your current lender. They don't want to lose your business and may reduce or eliminate some fees associated with refinancing such as title search, inspection and/or appraisal. If your mortgage lender doesn't mention the HARP program, ask about it.
HARP, or Housing Affordable Refinance Program, was started seven years ago in response to the housing crisis. The HARP program has been extended twice and, as of August 31, 2016, has been extended once again through September, 2017. The HARP program helps those who owe more than their house is worth (underwater) or have little equity built up in their home. It allows you to refinance your current mortgage at lower rates without new or higher mortgage insurance.
To be eligible for the HARP program, you must have originated your loan before May 31, 2009. Your home must be your primary residence, a single family second home or a one-to-four unit investment property. Your mortgage must be owned by Fannie Mae or Freddie Mac, government sponsored enterprises that hold mortgages in their portfolio and are under the oversight of the Federal Housing Finance Agency.
You must be current on your mortgage with no late payments within the last six months and no more than one late payment over the past year. Lastly, you must have a loan-to-value ratio of greater than 80%.
To calculate your loan-to-value ratio, visit here. Since inception, the HARP program has helped 3.4 million homeowners refinance. However, another 323,000 homeowners remain eligible but may not know about the program. To learn more, visit here.
Good luck!
- Karen `