Karen, is it me or does it seem like gas prices always increase during the summer months, especially around holidays? Why?
- Beltway Bob, Catonsville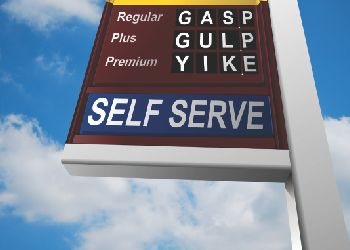 Bob, you've hit upon one of the basic theories of economics, price theory and the laws of supply and demand. When there is more demand for a product than supply, prices tend to rise. When there is more supply than demand, prices tend to fall.

Seasonally, more people are out and about during the summer months, increasing demand for gasoline. Gasoline is a derivative of crude oil, as is heating oil. Through the refinery process, one barrel of crude (42 gallons) will make 11 gallons of heating oil and 19 gallons of gasoline. The rest is used for diesel and jet fuels. During the winter months, refineries pump out more heating oil; during the summer, gasoline is the dominant product.

When the global marketplace is awash in crude oil (as it is now), the price of a barrel of crude will fall. Crude oil ...
Read more